As an engineering and services group, Bilfinger develops, builds, maintains and operates plants and buildings for industry, the energy sector, real estate and infrastructure. From hospital to refinery, from Alaska to Australia, from start to finish.
Learn more about our unique combination of engineering competence and service mentality.
more about Bilfinger
Annual Report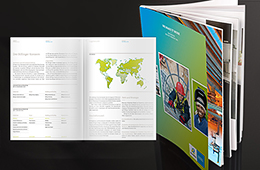 Due to urgent maintenance work, the e-recruiting system is actually not available.
At Bilfinger, sustainability means putting the implementation and achievement of economic, environmental and social goals on equal footing.
Sustainability Report