Bilfinger SE is a leading international engineering and services group. With the technological expertise and experience of its employees, the company offers customized services for industrial facilities and real estate.
Learn more about our unique combination of engineering competence and service mentality.
more about Bilfinger
Due to urgent maintenance work, the e-recruiting system is actually not available.
The feature stories "We make it work" show Bilfinger projects and employees from all around the world.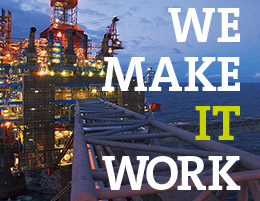 Feature Stories