As an engineering and services group, Bilfinger develops, builds, maintains and operates plants and buildings for infrastructure, real estate, industry and the energy sector. From hospital to refinery, from Alaska to Australia, from start to finish.
Learn more about our unique combination of engineering competence and service mentality.
more about Bilfinger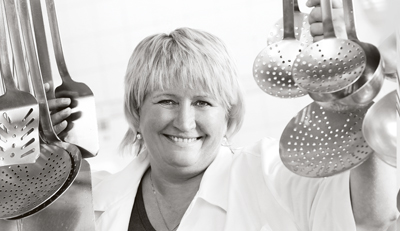 The fact that Bilfinger has long established itself as a global engineering and services group is not widely known.
Bilfinger Magazine
Annual Report


Hannover Messe
Bilfinger presented itself for the first time at the Hannover Messe from April 8 to 12, 2013.
Bilfinger is one of the world's leading providers of integrated industrial services for the process, energy and other industries. We accompany our customers from the design stage to the construction, start-up and operation of a plant including plant optimization right through to decommissioning. For this purpose, we have a global network of specialists covering all phases of the life cycle of industrial plants.

Bilfinger is one of the world's leading providers of integrated industrial services for the process, energy and other industries. We accompany our customers from the design stage to the construction, start-up and operation of a plant including plant optimization right through to decommissioning. For this purpose, we have a global network of specialists covering all phases of the life cycle of industrial plants.

Bilfinger is a market leader in energy technology, nuclear and environmental technologies, piping technology, machinery and apparatus engineering and in the power plant segment. The Group is focused on maintenance, repair, efficiency enhancements and lifetime extensions as well as the manufacture and assembly of components, especially boiler and high-pressure piping systems for power plants.

Bilfinger is market leader in Facility Services in Germany and is among the leading providers in Europe. As a general services provider, Bilfinger offers a broad range of technical, commercial and infrastructural real-estate services in Europe, the USA and MENA countries.
Website Facility Services

Bilfinger is a leader in building construction in Germany. Core competence covers order development, design and turnkey construction through to rehabilitation and portfolio optimization for all forms of real estate for private and public-sector clients.

Bilfinger offers a comprehensive range of services for the construction and operation of real-estate properties for government agencies as well as national and international organizations in particular government agencies in the United States. The Services offered range from the design and execution of building and industrial construction projects, commercial, technical and infrastructural facility management through to energy management for buildings.
Website Government Services

Bilfinger is among the leading players worldwide for major infrastructure projects. Key areas include tunneling, bridge construction, road construction, hydraulic engineering, prestressing technology, steel construction and foundation engineering.

Infrastructure, located in Warsaw, offers civil engineering services for transport infrastructure with core competences in road, bridge and railway construction. Target markets are Poland and Germany.

On the basis of long-term concession contracts, Bilfinger delivers and operates transport and social infrastructure projects as a private partner to the public sector. With a presence on three continents, the Group carries out projects in the areas of transport, healthcare, education, emergency services and penitentiaries.

Website Project Investments