Bilfinger SE is a leading international engineering and services group. With the technological expertise and experience of its employees, the company offers customized services for industrial facilities and real estate.
Learn more about our unique combination of engineering competence and service mentality.
more about Bilfinger
Annual Report

Due to urgent maintenance work, the e-recruiting system is actually not available.
Tim Forster dedicates a good part of his free time to seriously ill children, redesigning the young patients' bedrooms according to their wishes for a non-profit organization.
More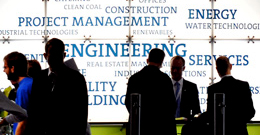 The Annual General Meeting of Bilfinger SE will be held on May 11, 2016 at Congress Centrum Rosengarten in Mannheim.
Agenda and further documents