A diverse range of tasks and responsible projects provide our employees with a flexible, cross-functional development. With our guidance they can follow their own career path at Bilfinger. We are proud that the majority of our management positions are filled with our own junior managers.
For many of our employees, their personnel development has already started long before they joined the company. At educational institutions and career fairs we socialize with potential employees. We serve selected universities at which we organize presentations, arrange internships and award prizes for outstanding academic achievements. Since 2011, Bilfinger has been supporting talented students from different universities with the Germany Scholarship.
---
Under the umbrella of the Bilfinger Academy, Bilfinger offers internal and external training and qualification programs for employees and managers. Practical off-the-job measures are complemented by e-learning tools and modern on-the-job instruments. Because of this variety, all of our employees and managers can find adequate training and development programs.
We enable our employees to meet even greater challenges and achieve their professional goals.
Steffen Straub, Head of the Bilfinger Academy
The Bilfinger Academy rests on two pillars:
Learning Campus: The Learning Campus includes a large number of high-performance e-learning programs and competence trainings. Language trainings, IT trainings and courses on methodological, personal, social, intercultural and management skills are only a small part of our offers. Seminars on specific topics such as safety standards (HSEQ) or procurement qualifications enlarge our program.
Management development in the Leadership Forum: Our offers for systematic management development are part of the Leadership Forum which includes open seminars and modularly designed development programs. To ensure their quality and impact, we cooperate with renowned partners such as the Mannheim Business School. We invest constantly in the consolidation and extension of our managers' leadership skills and competencies because we know about their contribution to business success. Therefore, we always look for talents who are able and willing to drive our company forward. As soon as we found talented people, we offer them a wide range of programs which support them on their way to become an effective leader. This approach enables Bilfinger to qualify selected employees for a leadership position that fit to the culture and future challenges of our company.
Our leadership development offer includes:
Executive Development Programm
Premium Leadership Training
Leadership Performance Programm
Talent Program - Engineering & Technologies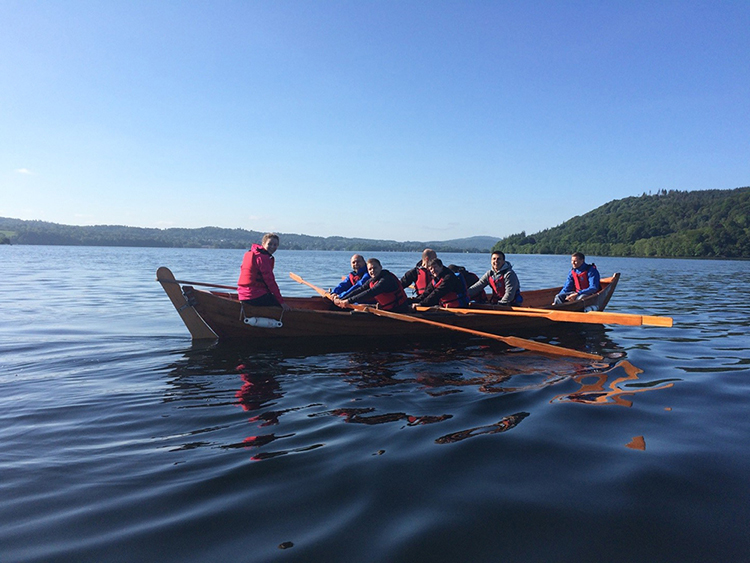 Further opportunities for qualification:
Learning Week

During the Bilfinger Learning Week the topic "learning" becomes the center of interest for both employees and managers. Apart from a wide range of training and development programs offered by internal and external experts, digital self-study courses and events enable employees and managers to extend their knowledge on a personal and professional level. Furthermore, special events such as talks to specific topics, get-togethers with the management board or barbecues serve for networking among employees and managers.
Digital Content

The digital learning offers enlarge the portfolio of learning methods of the Bilfinger Academy. They are provided by Skillsoft, a global leading supplier for digital content. We benefit from their wide range of online-based trainings of which we have chosen a large number focusing on different topics and on our key competencies. Currently, our employees have access to videos or short learning formats in the areas "Managing Yourself", "Managing Others and Change", "Collaboration", "Communication", "Project Management" and "Sales".
Certification in Project Management
We offer a modularly designed qualification program in order to strengthen and extend the project management competencies of our employees. After having succesfully completed the program, they are well prepared for the PMI® certification for which we give them as soon as possible the opportunity to take part.